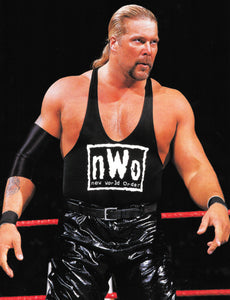 Epic Box EXTRAS - Kevin Nash NWO Autograph
Epic Toys is proud to announce the "Epic Wrestling" mini-Box!!! This box celebrates when wrestling was anticipated during the 90's for fans of WWF, WCW, NWO, and all the other classic superstars of wrestling! The Epic Wrestling mini box contains One (1) Autographed 8x10 from an amazing Hall of Fame Superstar!  These boxes are in EXTREMELY limited number, so act fast and you will be glad that you did!!! 



Epic Box is not a subscription box, but is very much a mystery! Every release will have a theme that includes everyone's favorite franchises and feature Autographs, and collectibles that are truly one of a kind! Every box is guaranteed to contain an authenticated autograph for life! 

 

Box Contents

1 Autographed Picture of Hall of Famer Kevin Nash!! These NWO autographs are also inscribed "4-Life"!!

 

Disclaimer


Due to the fact that Epic Box is a mystery box and that they contain autographs, they are non-refundable. By purchasing this item you agree to these terms. However, we are collectors and toy lovers like yourself and we are extremely confident that everyone that purchases a Epic Box will be very happy with their purchase!! Thank you from the Epic family!!!